This product was the feature of the digital product design programme at Pratt Institute. This application is a far more human and goal oriented approach to helping people who plan to move to a different city plan, budget and stay organized, a key approach to helping users solve their problems was streamlining the move process to remove/conquer problems like moving stress & anxiety, forgetfulness, and most importantly achieve realistic financial goals way before the estimated move date.
Demographic

: 
Our demographic for this product, were people between the ages of 21-45 year olds who were in the process of moving cities.
My Role 

 
I worked with 2 other remarkable product designers my roles were; Interaction design, user research, visual design.
Project limitations 
We had just 12 weeks to go from user research to high fidelity mock-ups, more user research could have been conducted, this limited our solution to 2 job stories, we had to keep current city locations to NYC for now.
Tools:

 Sketch, Adobe Illustrator, sharpies from Staples and some very cool sheets of paper
Solution
Moving to a new city is no easy task, our initial goal was to ensure that there was a seamless transition for people who were moving cities, common problems encountered by these people were, getting the right documents & documentation, finances and making sure your money is safe, weather appropriate clothing, and the general stress and burnout of trying of moving cities and also settle in
Research

We interviewed people who had recently relocated to to NYC, to really understand their pain points, with the focus on how they moved to the city, what were their challenges how they overcame those challenges and how we could help. Our goal was to help them know what to do, when something or a situation was confusing.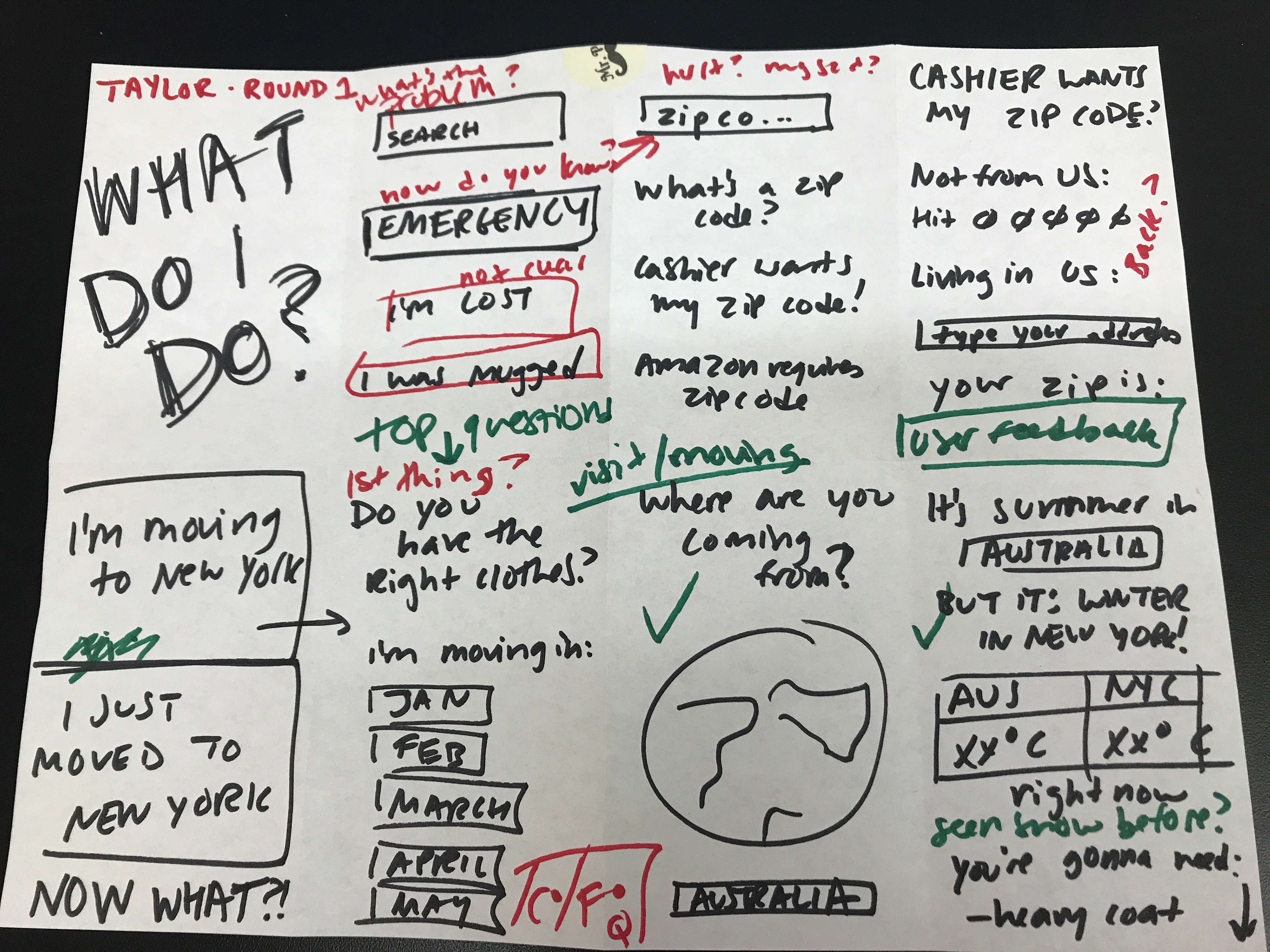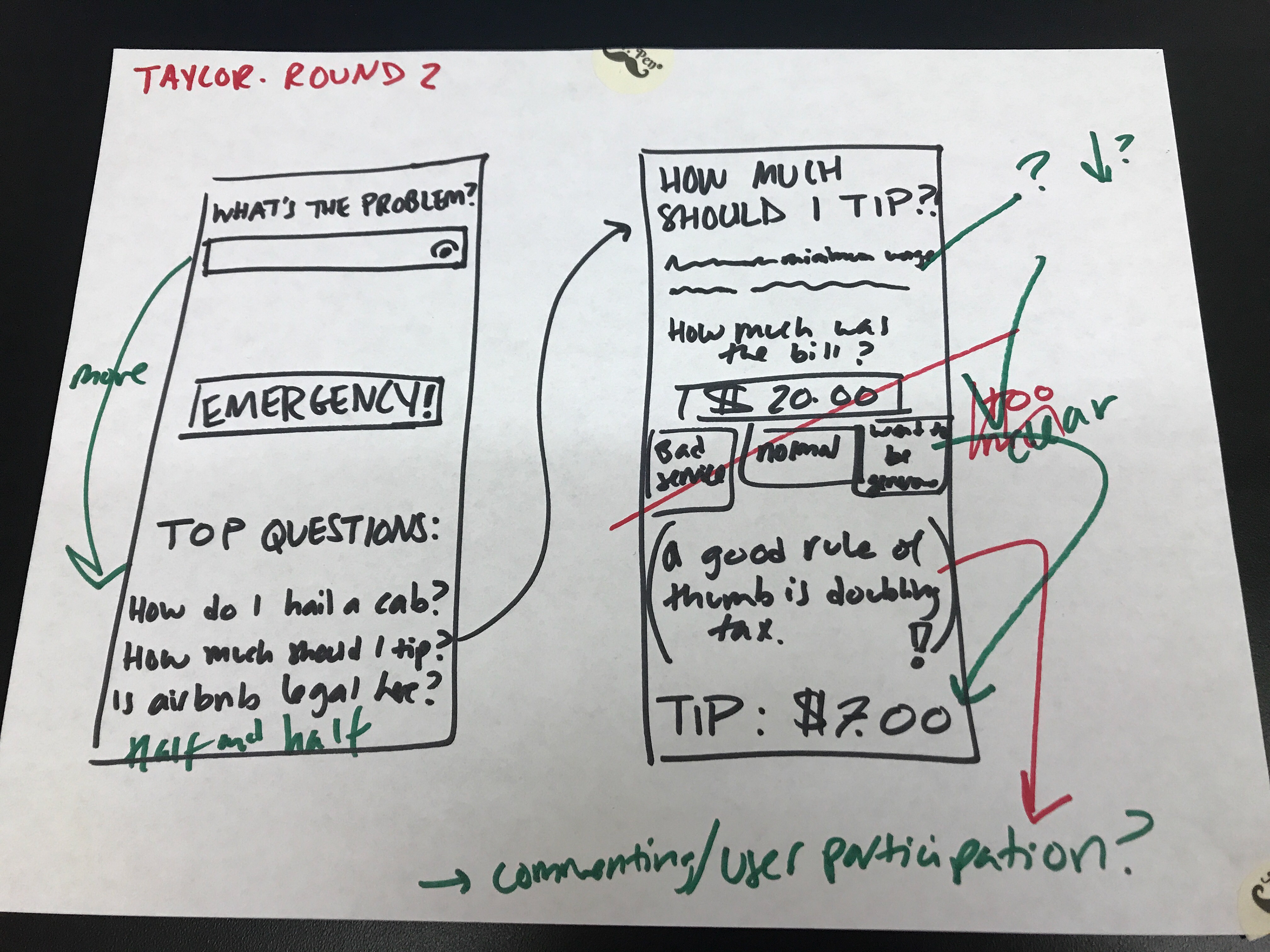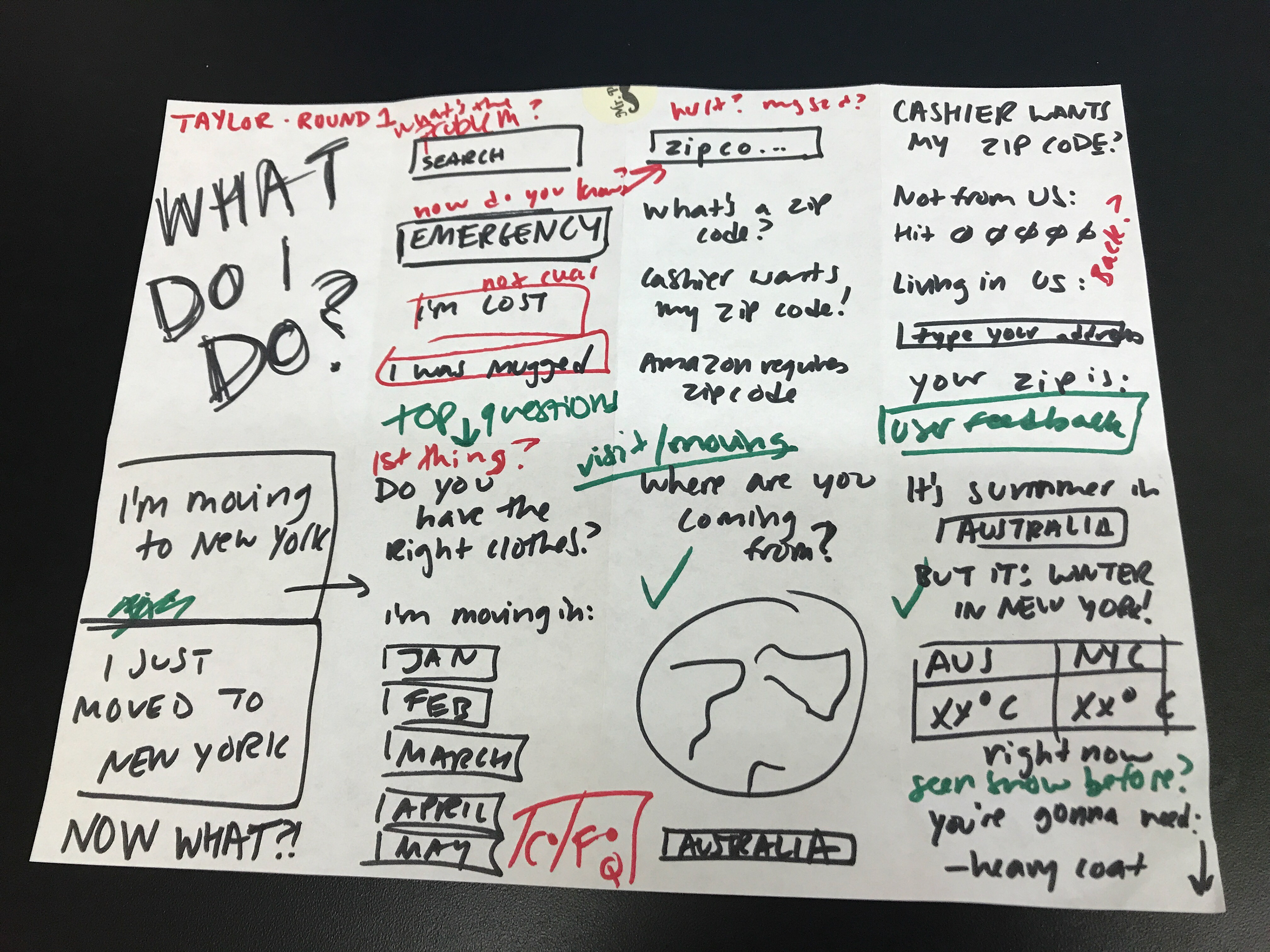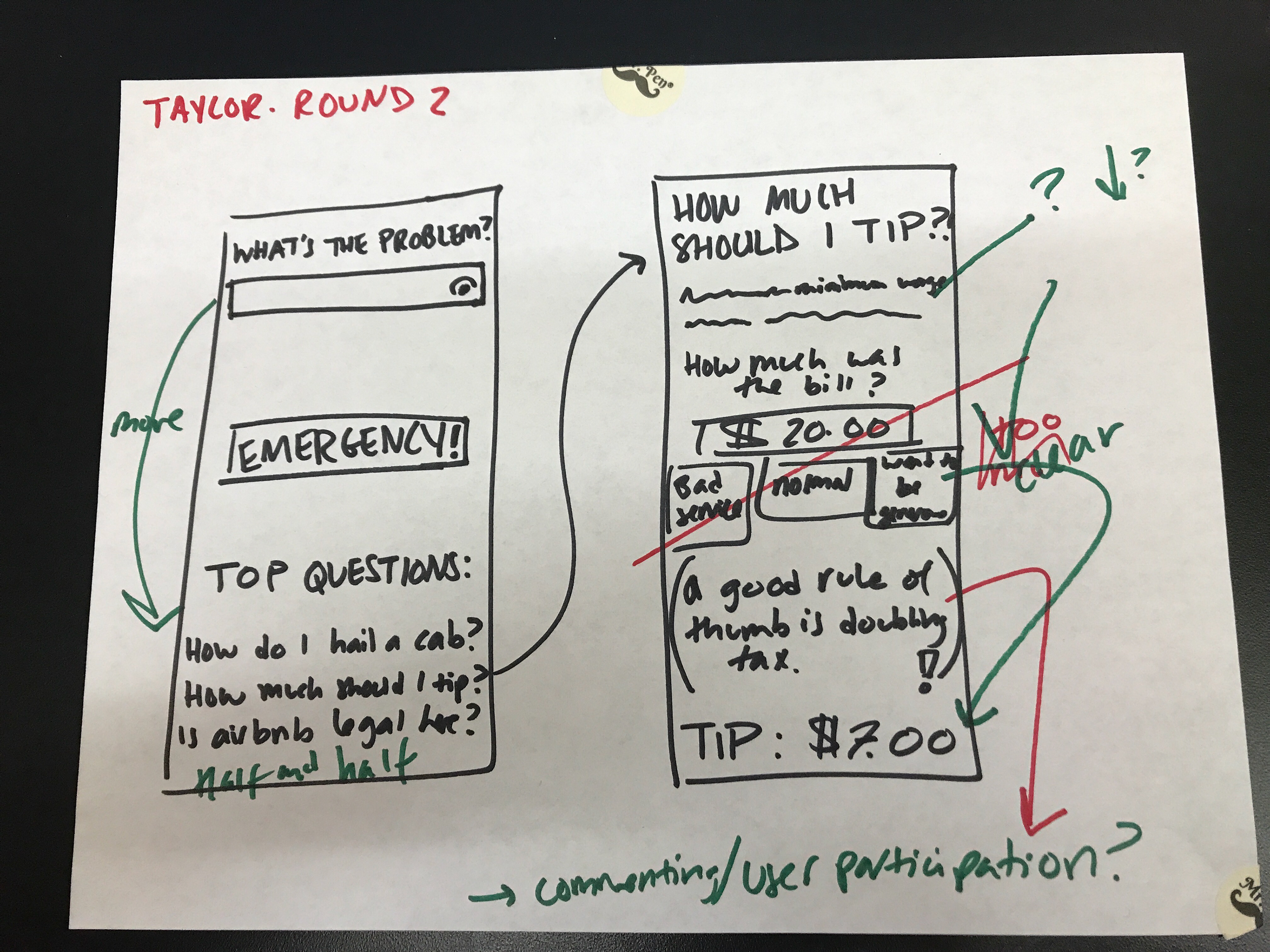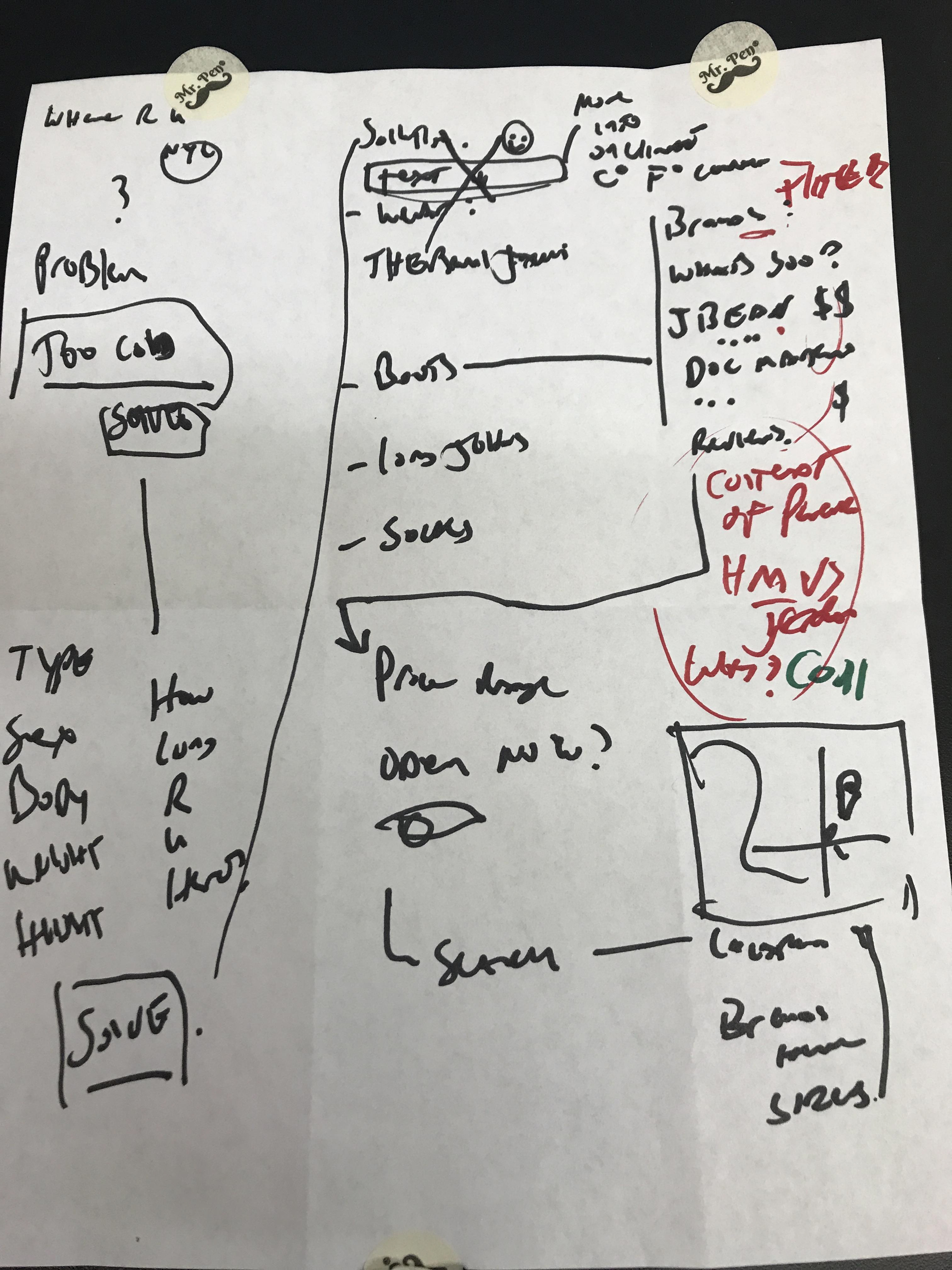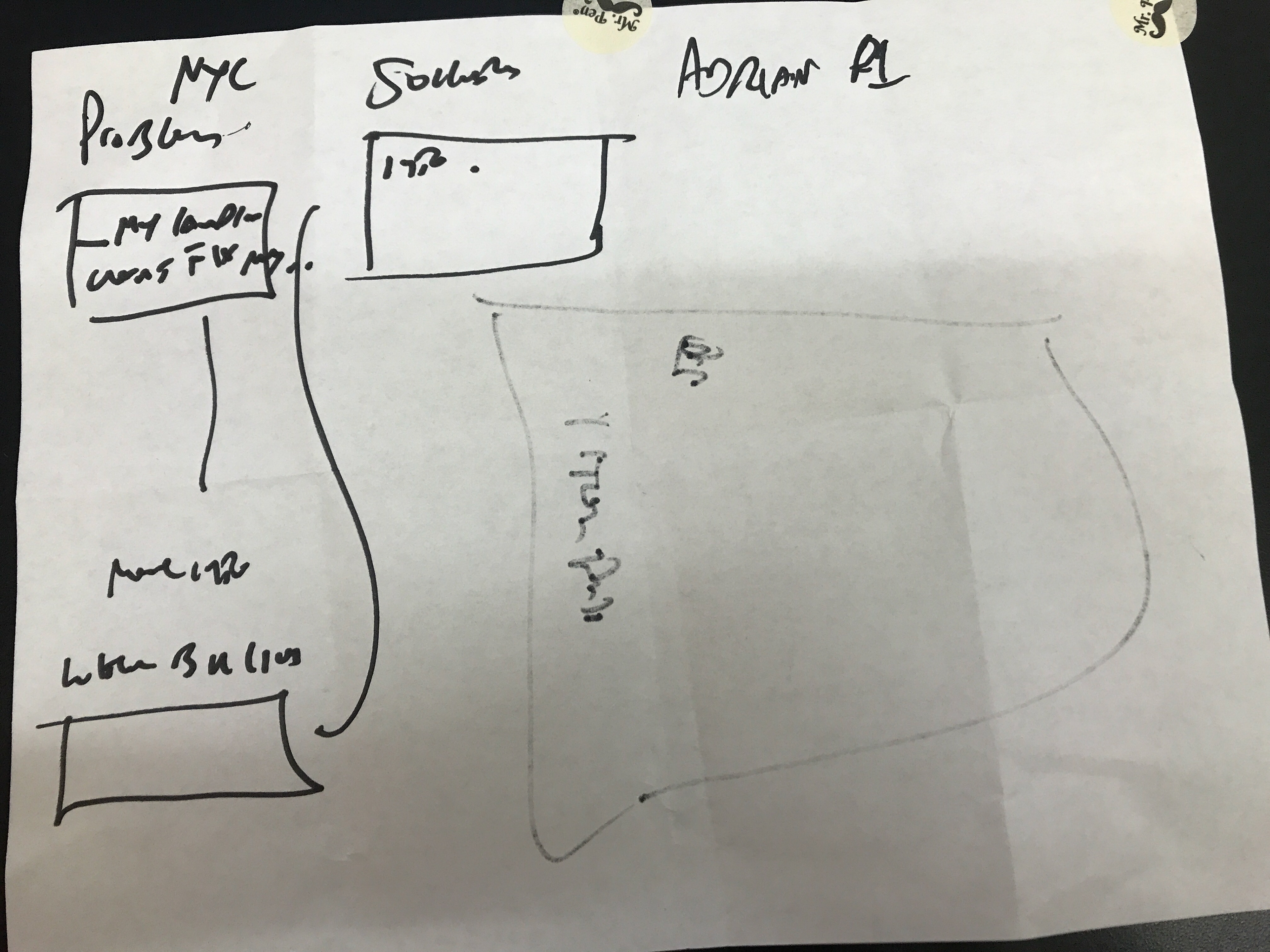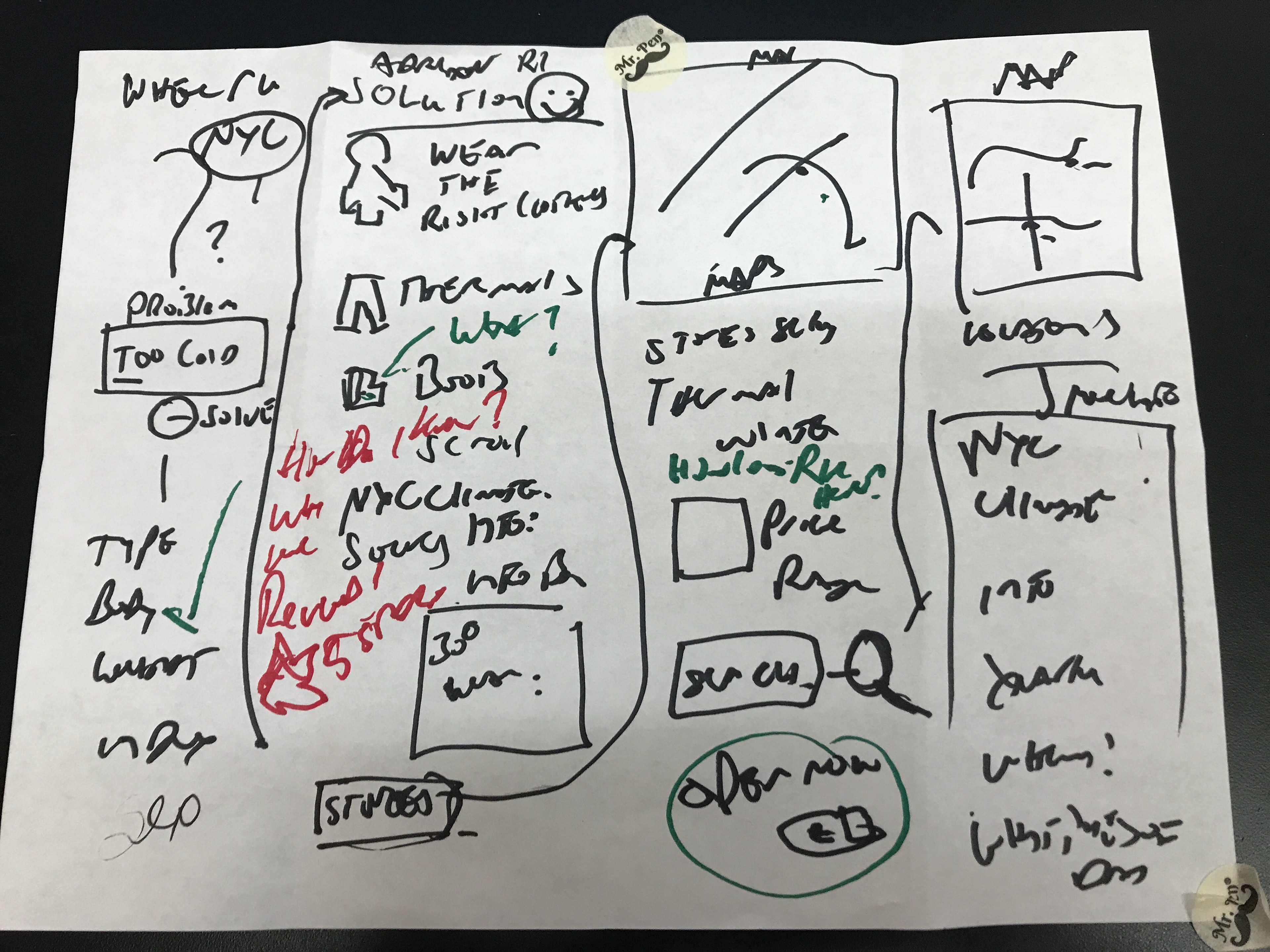 Critique & Low fidelity stage
Drawing inspiration from gathered research, we came up with low fidelity sketches, a simple challenge encountered was that the current solution was to extensive and was trying to solve too many things at once.
Our critique session confirmed our initial thoughts on the solution and sketches we had wihic led to revisiting our research to ensure our job statement aligned with our solution. And also considering the current project time limitation
While revisiting our research we discovered that the biggest challenge to moving cities was finances, why this was chosen, was it  was specific to ensure that we solved the job stories.
Highest level problem was how can we help manage finances of people who are moving to New York And how might we help them plan their finances while living here?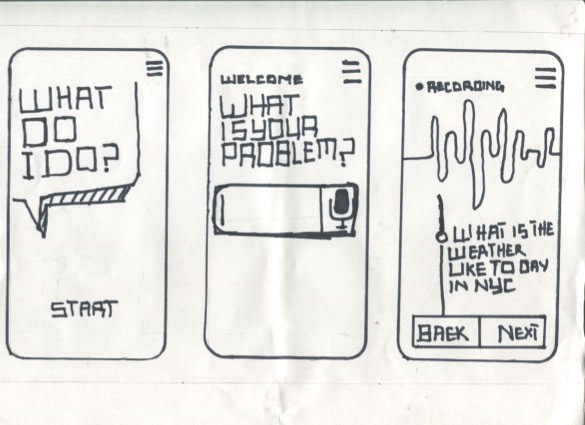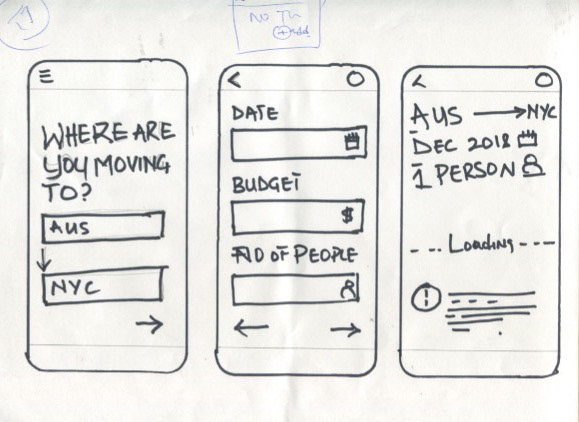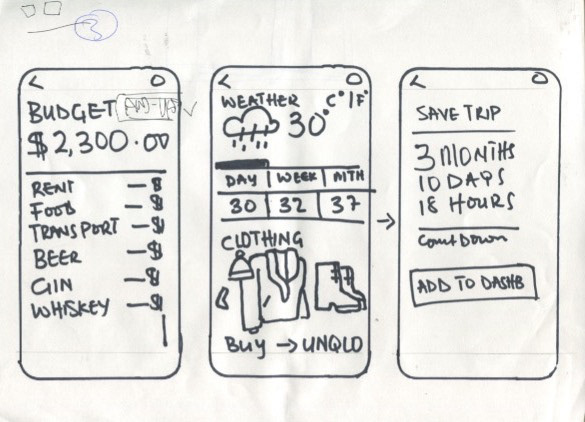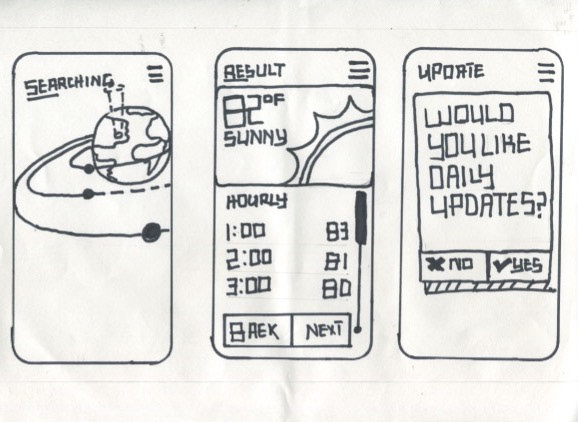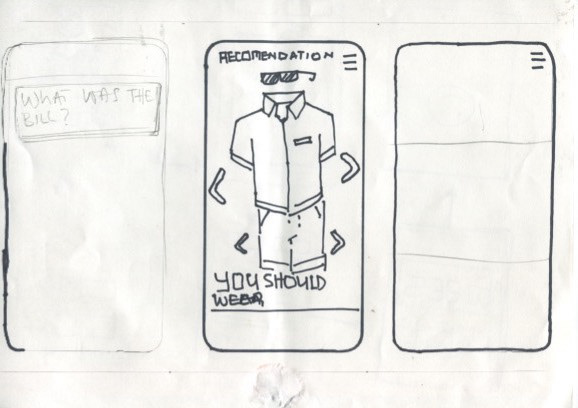 A second critique session from the business, introduced a third factor to the product and job story which was to strive for retention which we modified the product idea to help city transplants to plan and budget for moves within the city, ancillary expenses, and general saving goals, while living in the city.
We created a product/app that helps our customers solve the problem of planning finances, and staying organized while moving cities, our product broke down complex moving scenarios and situations into a task, calendar and goal based approach to mitigate risk and the stress of moving cities, our product also enables users plan moves within the cities, budget and get recommended services while living in the city.